And if Christmas is not your tradition, enjoy the holiday however you choose.
I hope all my blogging friends (is there a generic term for such folk? If not, let's invent one. Any bright ideas, Melanie?) have a safe and happy time  over the coming days.
I know some have had recent sadness, some have sad memories and some face daunting challenges in the coming weeks. But  I hope at least some spark from the festivities will put some sparkle where it's needed.
In the spirit of giving…
A certain broomrider in Wet Wiltshire might like these
And I know someone in Putney who could always find a use for this…
Friends in the Pacific North West (aka the Wet Coast) are bracing for more of the stuff that will make these gifts timely
And at least two of you might be glad of ideas for "eggstra" pre-packed protein parcels.       
These cheery and warm socks are from Siesta Fair Trade; just the thing for any of you in frigid northern climes
But what about my Southern Hemisphere and Caribbean buddies?
Let's see…how about this?
Or maybe……. one of these.
Of course, the way the weather's behaving  
a raincoat might be the thing.
Alternatively, we could all, separately or collectively, but certainly virtually enjoy some of this. Designed for vegetarians, but yummy, so be quick! 
And the carnivorous can have this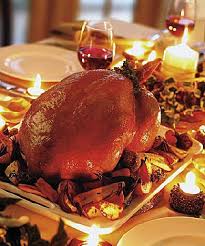 Mud cake….
…  or traditional pudding?
Couldn't celebrate properly without some bubbles, could we?
In crystal flutes. Of course.
Because I'm a classy lady. Of course. These are from Artedona and they ship to just about everywhere.(I should ask commission!)
I'm sure I could fill everyone's virtual stocking, but it's mid 30s Celsius and if I don't get some water to my herbs they'll go the way of the tomatoes.
Merry Christmas, everyone!
And whatever you do, DON'T go googling for holly pictures if your strait-laced Aunty Ethel is around!